Tulani Pryor and Mari Sanchez bring fresh visuals to PIE, and we're so here for it.
Since its inception, PIE has worked with school-aged youth and young adults alike to create media as a showcase for the issues facing our communities, our city and our world. In winter 2018, we launched our very first internship program to expand this work to encompass the professional and artistic development of two talented media artists. They're putting their #skillz to work, integrating new techniques, and what's been clutch for all of us is that they're making some dope art in the process.
mari sanchez
Marisol Sanchez is a photographer and videographer based in her hometown, Southwest Detroit. She specializes in documenting artists and cultural content in the community. Mari graduated from the Detroit School of Digital Technology for photography, film & audio production. In addition to her time at PIE, she also works with multimedia group, The Aadizookaan, which produces cultural product through media, music, film and design. In her free time, time Mari works with a youth after school program through Latino Family Services.
We asked Mari to reflect on her days creating media at PIE:
I've learned things I never thought I'd be able to do… I love that we got to create things and work with paper… and bring it to life through animation for the world to see. This is honestly an anxiety killer for me. This opportunity makes me have hope in doing something I have a passion for and I can't wait for the next weeks to come." - Mari Sanchez
Tulani pryor
Tulani Pryor is an artist, writer, storyteller and lover of history. Her creative work is dedicated to humanizing and representing historically marginalized identities. Tulani is a recent graduate of Kalamazoo College with a B.A. in Visual Arts and English. In her free time, she likes to draw fan art of her favorite television show, "Pose."
We asked Tulani to speak on the question, "What does it mean to be human?"
"I view humanness in terms of being able to have emotions and being able to recognize your faults, but also recognizing your feats. And being able to have compassion and sympathy and empathy. Being able to recognize that's wrong or that's right… it's like having a sense of self awareness… and I feel like the most human thing to do is to love unconditionally… To me, being human is to say, 'I acknowledge your humanity. I will treat you like a human being and not a body that is disposable.'" - Tulani Pryor
Mari & Tulani culminated and activated PIE media, showcasing the fun in our work.
Mari and Tulani have worked on three main projects: PIE Lab Portraits; Facebook and Twitter banners; and the PIE's 2018 year-end gif. Take a(nother) look at some their work below: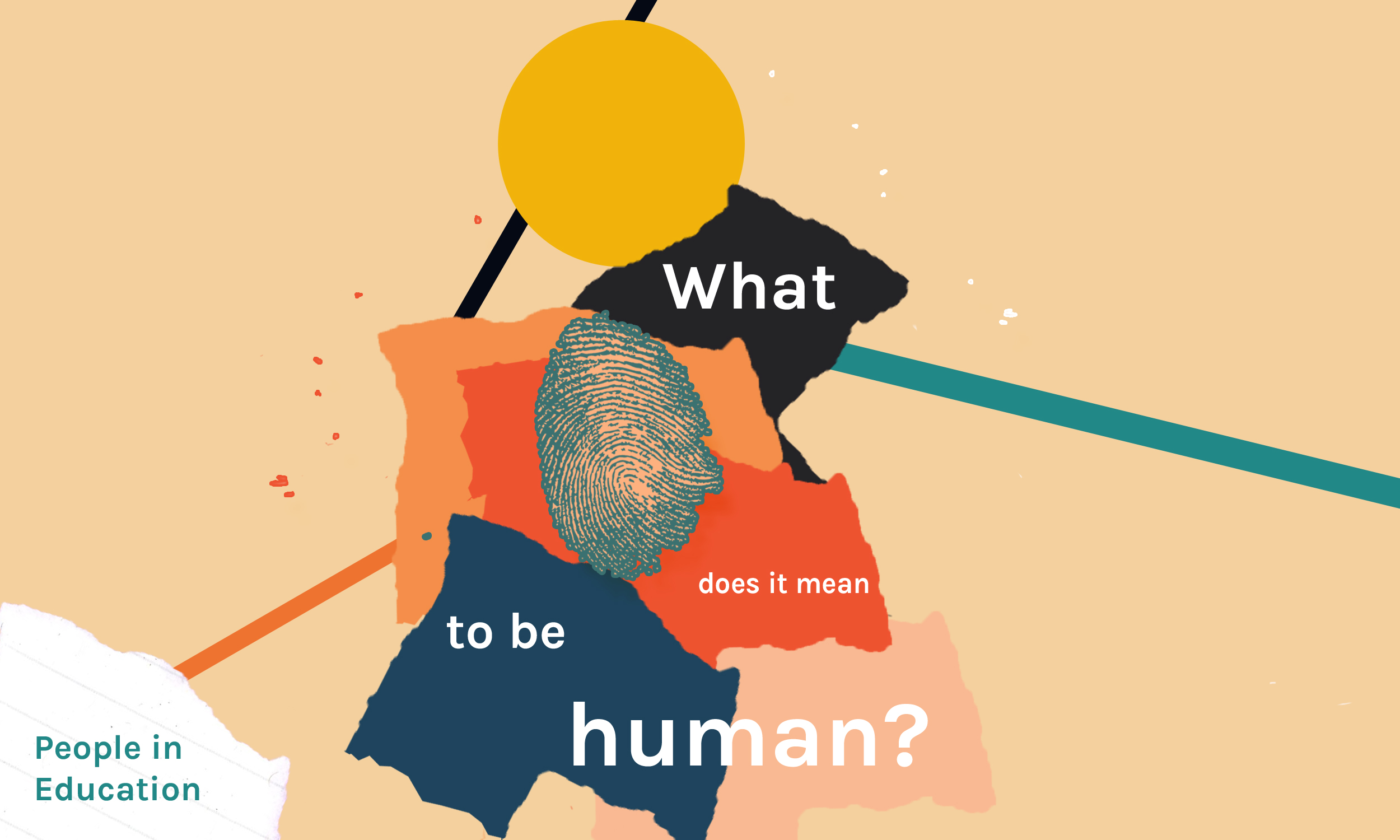 help make our work possible
PIE's work relies on support from individual donors -- people in the community just like you. In fact, our internship program was made possible by the Aaron Family Fund, a family of generous individuals. Support our vision for a more connected, curious, reflective and humane world.