"Why Did We Open A New School?" is a project from a partnership with the James and Grace Lee Boggs School over the 2013-2014 school year. The project was created by artist-in-residence Nate Mullen and Jasmine Noble's 3th-4th grade students at the Boggs School.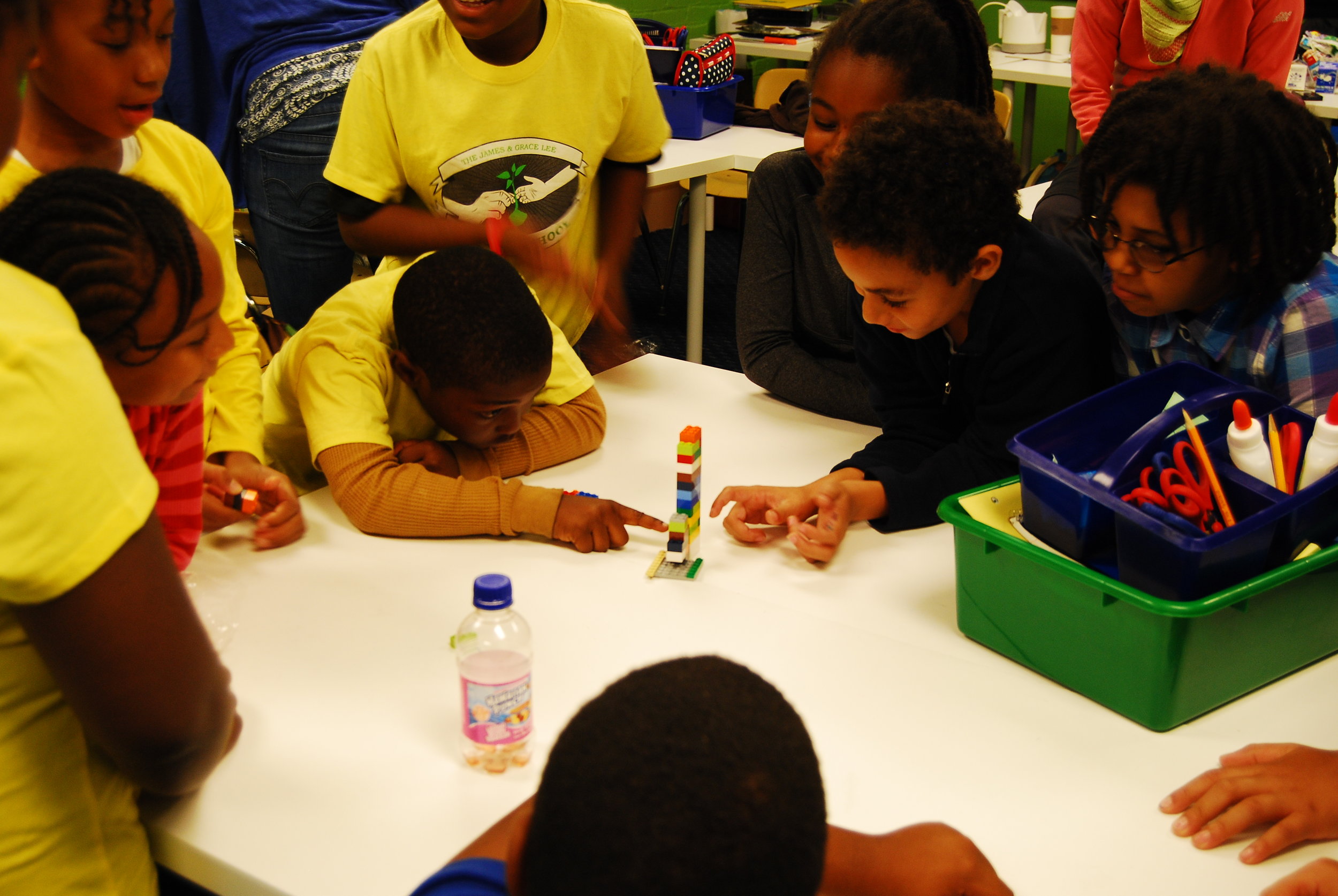 In Detroit we have seen public schools open and close at an alarming rate.
We did research and made media around questions we had about how schools worked in Detroit. We explored "What makes a school public?", how public schools were funded, and we even found out how much our classroom was worth in per-pupil funding. Then we looked into trends in Detroit's youth population and worked to understand how population shifts impact public schools in Detroit.
All of our research led us to interviewing the founders of the Boggs School, asking the question "Why did we open a new school?" The interviews with the founders were the last pieces to our research and media. We took the media we made and research we completed and turned it into a poster — to share with you!
Download the Final Project HERE